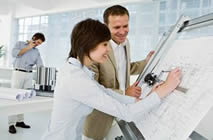 Menu
Architects and Architect Services
Residential Architects
Commercial Architects
Architect Supplies
Architectural Drafting
Architectural Illustrators
Architectural Consultants and Planners
Architectural Support Services
Add Your Business (Free!)
Architect Blog
Architect Reviews
Contact Us
Featured Companies
Elliott CO Architects in Oklahoma City, OK
Barrett P Lauren Architect in Birmingham, AL
Idea Design & Drafting in Hanover, MD
Team Design Studio in Alhambra, CA
Michael J. Altschuler, Architect in Craryville, NY
Traditional Concepts Inc in Greenville, SC
Integrated Design Concept in Lehigh Acres, FL
FZAD Architecture & Design PC in New York, NY
Quantum Architecture Inc in Altamonte Springs, FL
Robert P Bernier & Archtctrl in Somerset, MA
Karn Charuhas Chapman And Twoney in Washington, DC
Wes Stahl Drafting & Design in Mifflinburg, PA
Susan Jarecky in San Juan Capistrano, CA
Lindal Cedar Homes & Sunrooms in Portland, OR
Harrison Design Associates in Atlanta, GA
Architect Support Services
If you have ever had an experience where you bought and already existing house or had one made to your liking and found that things might not be what they seem you will already have some idea what architectural support services are, but do you know all of the helpful things they are able to do or what their job is?
These are the people who can help you is you are adding on to an already existing house, buying a house, need information about a building, are having a house build for yourself or more. They can even give you blueprints of your own house so that you are able to know the structure or have them if you are hiring someone who will need them to be able to add onto the house or to be able to work as an interior designer.
Blueprints of your house can be a very important thing to have, one of the reasons is because it is a form of proof that the house has something to do with you or that you own it if someone ever makes a false claim, and also can be used as proof that your house us up to legal code.
Advanced Search: