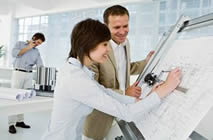 Menu
Architects and Architect Services
Residential Architects
Commercial Architects
Architect Supplies
Architectural Drafting
Architectural Illustrators
Architectural Consultants and Planners
Architectural Support Services
Add Your Business (Free!)
Architect Blog
Architect Reviews
Contact Us
Featured Companies
Terry A Wetzel in West Hills, CA
Greg Norman Golf Course Design in West Palm Beach, FL
Johnson Troillett Architecture in Eureka Springs, AR
Designer Services in Staten Island, NY
Jeffrey DeMure + Associates Architects Planners, Inc. in El Dorado Hills, CA
Central Texas Designs in Belton, TX
Fanning-Howey & Associates in Dublin, OH
Sanneman Homes in Mason, OH
michael r berta, aia architect in poughkeepsie, ny
RMD & Associates in North Aurora, IL
Atwood Architects in Charlottesville, VA
Perez Laura in Miami, FL
Rainville & Bye Architects in Tustin, CA
Gienapp Design Associates in Danvers, MA
Longworth Construction in Eastsound, WA
Commercial Architects Directory
If a person is starting a business or has an existing business, they are going to need a building for their future needs or offices, a warehouse for items to be made or stored and other facilities. When you need any of the above or other work related facilities the person you need is a commercial architect.
A commercial architects designs what you need and makes sure that it is what you are looking for that gets done and that it is done properly. Some commercial architects go above and beyond with doing things that include sprinkler systems or more.
When an architect who is working on your commercial facility puts in sprinklers they are doing you a great service and making sure that you are prepared ahead of time. Some of the time it can be a good idea to ask your commercial architect about things such as these. Every business is checked for sprinkler systems and fire safety a few years into their business years or after a building has been constructed, if an architect adds these into a design or adds them into your facility they are making sure you do not have to add them later and that you are more prepared then most businesses.
Advanced Search: